TB 4535-65 Taper pouzdro/bush
Taper bush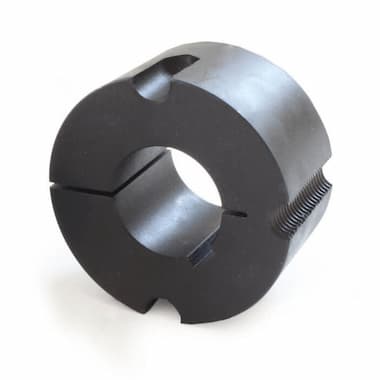 Price for you:
Price without VAT: 91.08EUR
Price including VAT: 110.20EUR with VAT
Catalogue price excluding VAT:
92.92EUR
Parameters
No. of grooves/teeth:
-
No. of grooves/teeth
V-pulleys and Poly-V pulleys number of grooves, timing pulleys and sprockets number of teeth.
Brand:
-
Brand: -
This standardized product may come from different manufacturers. We will provide you with the currently supplied brand upon request.
Pitch diameter Dw (mm) (mm):
162,00
Width (mm):
88,90
Width (mm)
Face width.
Material:
GG
Material
ST - ocel, GG - gray cast iron, GGG - ductile cast iron, AL - aluminium alloy.
Description
Taper bushes with finished metric bore and keyway conforming to DIN 6885/1 to fixing components to a mating shaft without using any special tools.
Documents for Download