13x0919 Ld /0889 Li AX35 Roulunds
Classic Raw Edge V-Belt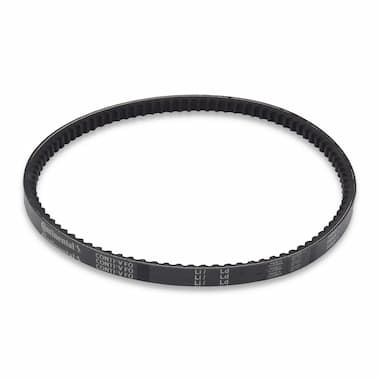 Price for you:
Price without VAT: 9.03EUR
Price including VAT: 10.93EUR with VAT
Catalogue price excluding VAT:
9.19EUR
Belt Parameters
Profile:
13/AX
Profile
Multiple belts: profile – no. of ribs. Caution! The number of ribs refers to the number of belt protrusions = the number of teeth on the pulley!
Délka L2 (mm):
889,00Li
Length L
Li - inside lenght, Lw - pitch length, La - outside length, Le - effective length. Timing belts z = no. of teeth.
Material:
NR
Material
NR - natural rubber, CR, NBR, H-NBR, EPDM - elastomer rubber, PU - polyurethan, ST – steel, SS – stainless steel.
Belt Description
Heavy-duty cogged raw edge V-belts CONTI V® FO profile 13/AX represent an optimum combination of manufacturing technique and high-grade materials. They ensure firstclass equality and a long service life. The heavy-duty V-belts according to DIN2215 are manufactured in a raw edge and toothed design and thanks to the fibre-reinforced polychloroprene compound, enjoys a high cross-rigidity, thereby reliably transmitting large forces.
Documents for Download