BB1415 Le BB53 Double V-belt
Double V-Belt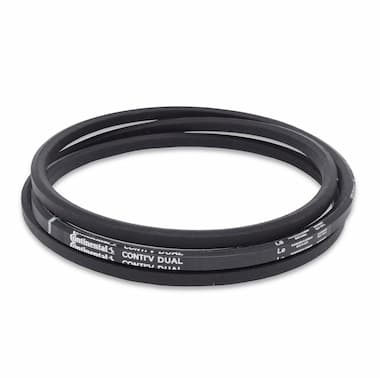 Price for you:
Price without VAT: 42.42EUR
Price including VAT: 51.32EUR with VAT
Catalogue price excluding VAT:
43.26EUR
Profile:
BB/17x13
Profile
Multiple belts: profile – no. of ribs. Caution! The number of ribs refers to the number of belt protrusions = the number of teeth on the pulley!
Délka L2 (mm):
1374Li
Length L
Li - inside lenght, Lw - pitch length, La - outside length, Le - effective length. Timing belts z = no. of teeth.
Material:
NR
Material
NR - natural rubber, CR, NBR, H-NBR, EPDM - elastomer rubber, PU - polyurethan, ST – steel, SS – stainless steel.