Reference - TYMA CZ, the supplier of Contitech belts
Continental Contitech is one of the largest and most reputable manufacturers of driving belts in the world.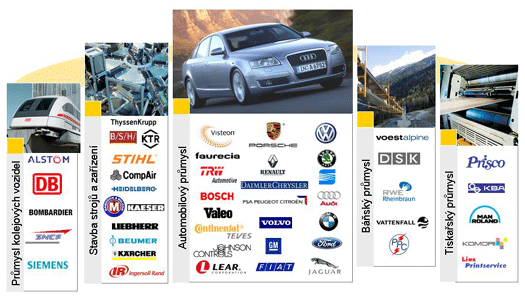 Contitech belts are used in brand-name products, e.g. cars, office and agricultural technology, domestic appliances, printing machines, construction machinery as well as in means of transport, such as trains and trams.To list just a few of the various industrial products, we can find them in compressors, blowers, pumps, garage and ther door systems, hoists, cranes, special machinery and production lines.
Selected applications of Contitech belts in various industries
VARISPEED V-belts in adjustable speed transmissions
Timing belts and multiple ripped belts for Interroll roller conveyors
Belts in lawn mowers and garden technology CONTI-V ROFLEX GARDEN
V-belts CONTI-V ADVANCE FO-Z for low-noise cmpressors
Timing belts CONTI SYNCHROCHAIN in go-kart drives
POLYFLAT belts in lifts
More informations about Continental Contitech AG on www.contitech.de