Technical information
We offer comprehensive information in the field of mechanical drive belts and chains, flat transmission and conveyor belts, shaft couplings and other areas.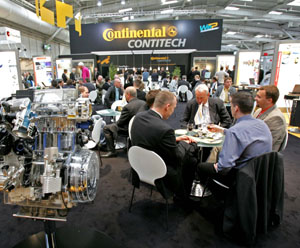 Our advantage is direct contact with leading manufacturers of individual products. We offer the latest technical information and news from a variety of fields, and regularly publish news and articles from professional journals.
We provide design and calculation of belts, chains, clamping bushes and shaft couplings. The basic belt calculation program, ContiTech Suite is a free download.
We are analysing causes of transmission belt failure and ways to address situations where the existing belt is not suitable in terms of its lifespan or transmitting power. We propose optimal technical solutions.
A very important consideration in working toward a solution is to make certain installation and operating instructions are being closely followed.