About TYMA CZ
We are a specialised manufacturer and supplier of belts, pulleys, conveyor and flat drive belts, chains, sprockets, shaft couplings, bearings, rollers and other parts.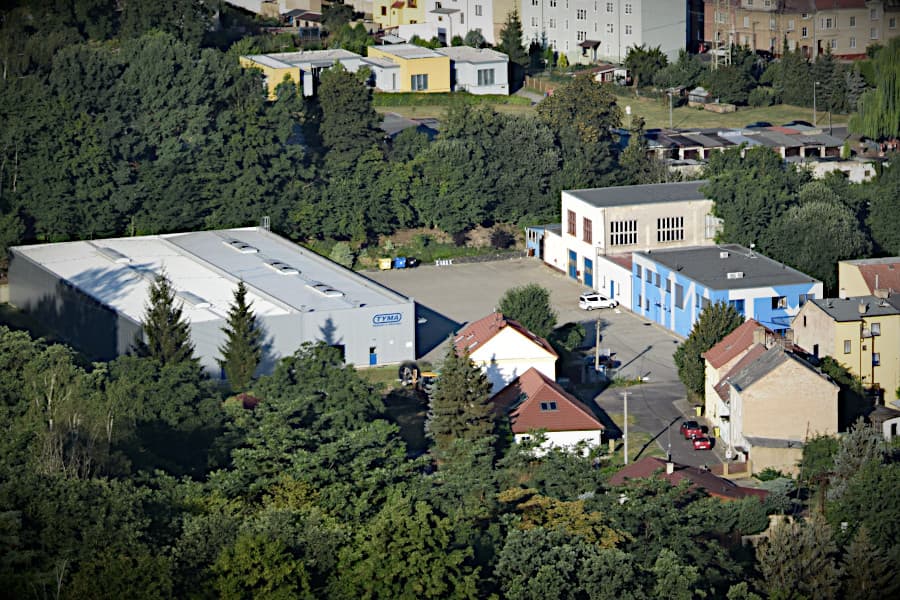 TYMA CZ, s.r.o., is a Czech family-owned company. We provide V-belts, timing, ribbed and variable speed belts and pulleys, flat and conveyor belts, chain drives, shaft couplings, clamping bushes and other parts.
We produce custom timing, flat and conveyor belts, pulleys, sprocket wheels and other products.
We are the official distributor of belt manufacturers Continental ContiTech in Czechia, as well as a service partner of Ammeraal Beltech, manufacturer of flat and conveyor belts. Furthermore, we represent belt manufacturers BANDO and BEHA Belt, chain manufacturer KÖBO Germany and manufacturers of shaft couplings ESCO, RINGFEDER/TSCHAN and KWD.
Since 2007, our company has had its own industrial zone in Trmice, in Ústí nad Labem. We have adequate storage and handling facilities, including machinery, which enables us to supply a wide range of V- and timing belts, pulleys, conveyor belts, clamping bushes, chains, sprocket wheels and more directly from our warehouse, responding flexibly to our customers' needs.
Other content in this section