Manufacture and Modifications of Pulleys, Couplings and Sprockets
We provide complete delivery of parts including modifications according to technical documentation. The manufactured pulleys and couplings can be statically and dynamically balanced on request. For finished products we provide surface finishing, coating, blackening, galvanising, hardening, balancing, etc.

Our range of services in the field of pulleys, couplings and sprockets manufacture and modifications:
Machining of Pulleys, Couplings and Sprockets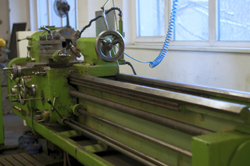 Within our own production facilities we manufacture parts according to technical drawings. We provide machining of V-, timing, ribbed and flat pulleys, timing wheels and other parts made of steel, aluminium and other materials.
We perform the following operations:
Lathe work to the diametre of 500 mm on SU50 lathes
Mill work
Keyway production to widths of 25 mm according to ČSN, DIN 6885
Threading production for fixing bolts on pulleys, sprocket wheels and couplings
Complete manufacture of parts according to technical drawings
Installation work– tension pulleys, belt and chain drives, press-on bearings and other finishing operations
Surface Treatments, Blackening, Galvanising, Coating
In our own production areas or in cooperation we provide surface treatments of pulleys, sprockets, couplings and other parts according to the technical documentation or customer requirements. In very short time we provide blackening, galvanising, chrome and nickel plating, coating.
We perform the following operations:
Coating

Chemical blackening

by Blackfast method

Alkaline galvanising, chrome plating and nickel plating

(in cooperation)




Refinement (hardening of teeth) and hardening of sprockets (in cooperation)

Surface treatments form the top surface of the parts. They protect the parts from mechanical damage, weather conditions, etc. They also contribute to improving the technical properties of parts, such as hardness, strength, abrasion and corrosion resistance. Surface treatments also have an aesthetic function.
Balancing of Pulleys and Shaft Couplings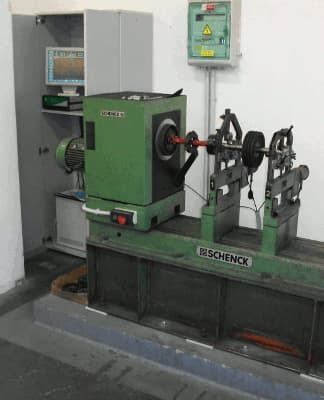 Our company has been operating its own balancing centre since 2010. We provide balancing of V-, timing, flat pulleys and other rotating parts and components.
Balancing is performed on a special computerised balancing machine by Schenck, using the latest PC devices by Prüftechnik.
The balancer meets the highest requirements. It is capable of balancing rotors, wheels, V- and timing pulleys, shaft couplings and other components ranging in weight from approx. 0.5 kg up to approx. 50 kg with a max. diametre of 630 mm, statically and dynamically with Quality level Q2.5 according to ISO 1940-1 SE (min. approx. 1g residual imbalance, according to size and weight).
We can also provide balance output information via PC and printouts.
Current price of balancing of a standard pulley, such as SPB 0200-04 including Taper bush, is approx. 200 CZK. Shipping fees are charged according to weight and current carrier pricelist.
Design of Pulleys and Couplings in CAD Program
We provide modification designs of pulleys, sprockets, shaft couplings and other components in the CAD program.

According to your requirements, we will process a technical drawing of the required or already supplied component in Autodesk Inventor.
CAD drawings of pulleys, clamping bushes and other standardized parts can also be found at TraceParts, available in the section Useful application and on-line tools - CAD drawings.