More Stock Items Thanks to the Completed Reconstruction
In last months, we completed the reconstruction of our production and storage facilities. Thus we gained significantly larger premises for production and logistics – material flow was simplified and production capacity was expanded. We have also prepared a new delivery point for you.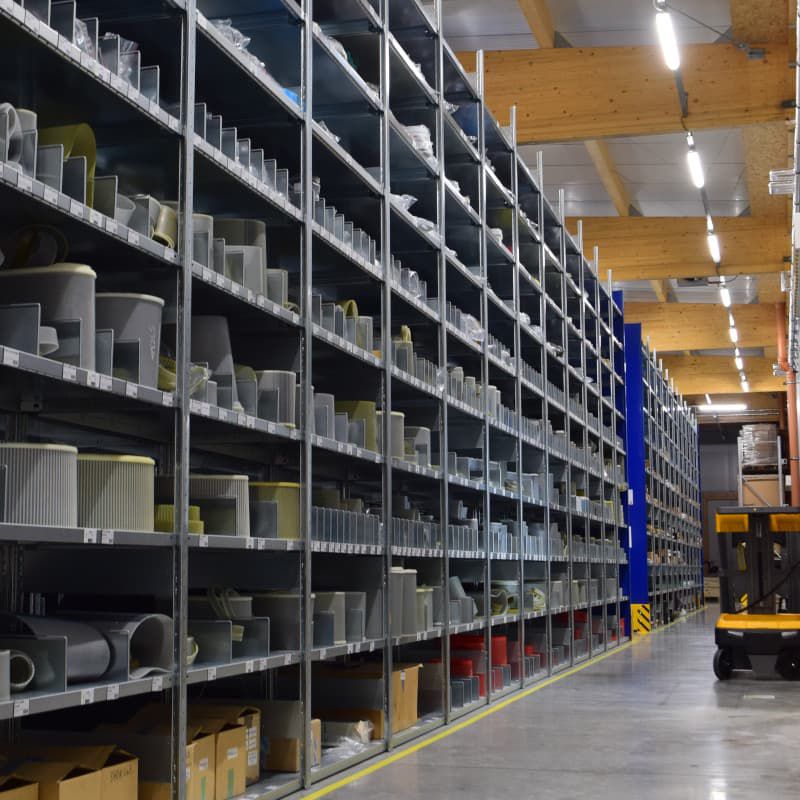 Thanks to the reconstruction the storage area was expanded to 1,700 m2. During the first half of this year, we have significantly increased stocks of belts, pulleys, chains and bushings so that we can offer you a sufficient amount of material directly from our warehouse immediately in the current global crisis in the availability of goods and related production and transport complications.
In addition to our warehouse, the sales area and areas for receiving and issuing goods have been also newly reconstructed.
A significant expansion of the production area allowed us to equip the production with another cutting and measuring machine designed for open-ended timing and flat belts. A new device for connecting timing belts has also been obtained.