Now it is possible to pay online on our Eshop
2020-12-10
|
actualized 2020-12-16
Now you can pay by payment card or by fast bank transfer via the GoPay payment gateway on our Eshop.
GoPay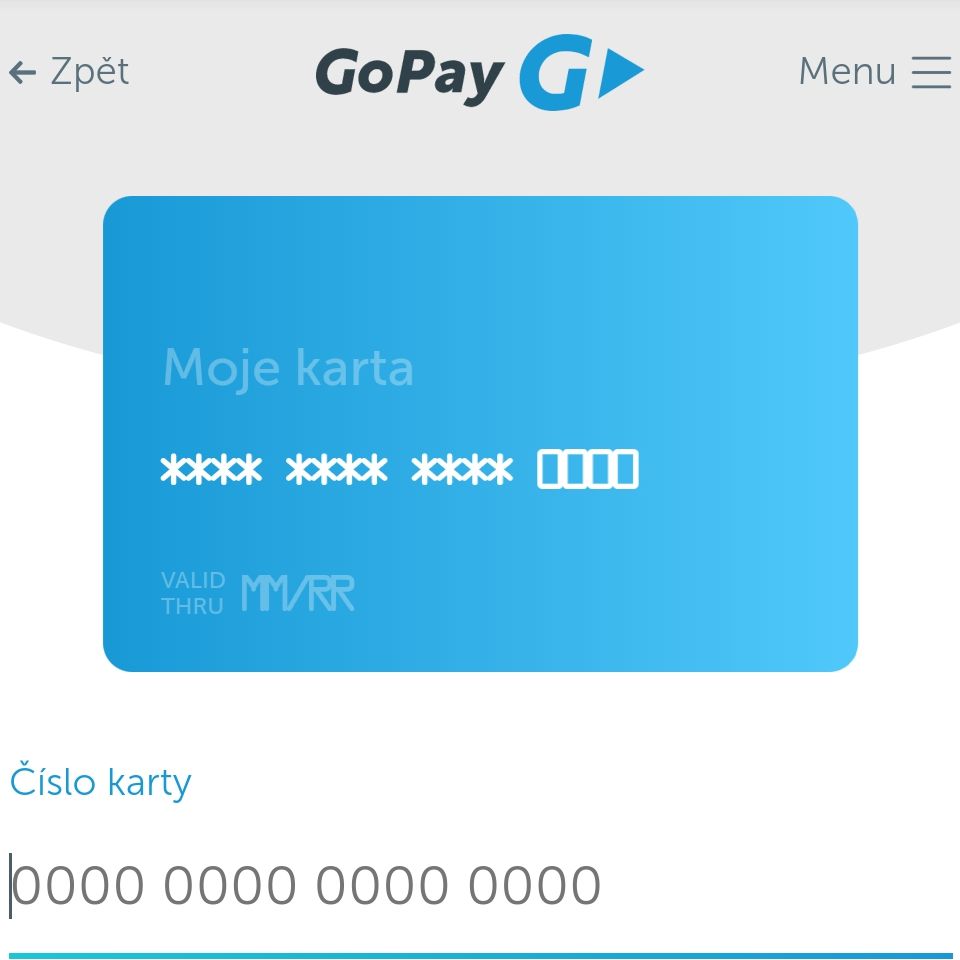 is the largest provider of online payments of Czech origin. Their activities are supervised by the Czech National Bank, and they are duly licensed by the Czech National Bank to perform the activities of electronic money institutions.
The GoPay payment gateway offers a fast, convenient and secure way to pay online. The advantage of this method is that the payment is made immediately, so that you order can be processed faster.
Payment methods in the TYMA CZ Eshop
Cash on delivery
Standard bank transfer
GoPay payment gateway

Online bank transferThe payment is made online via your own internet banking service. You can choose from most of the largest Czech banks.
Online card paymentThe customer pays the amount using a payment card through a payment gateway.
How to make a payment via GoPay
If you choose the GoPay payment option in the cart, you will be redirected to the payment gateway after sending the order. Here you enter the data from your card and send the payment, or you will pay via the so-called online payment button.
After your order is completed successfully, you will be redirected back to the Eshop. In the event of an error in the process, you will be notified and returned to the Eshop, where you will be able to initiate the payment process again.