Belts for Lawn Mowers and Garden Equipment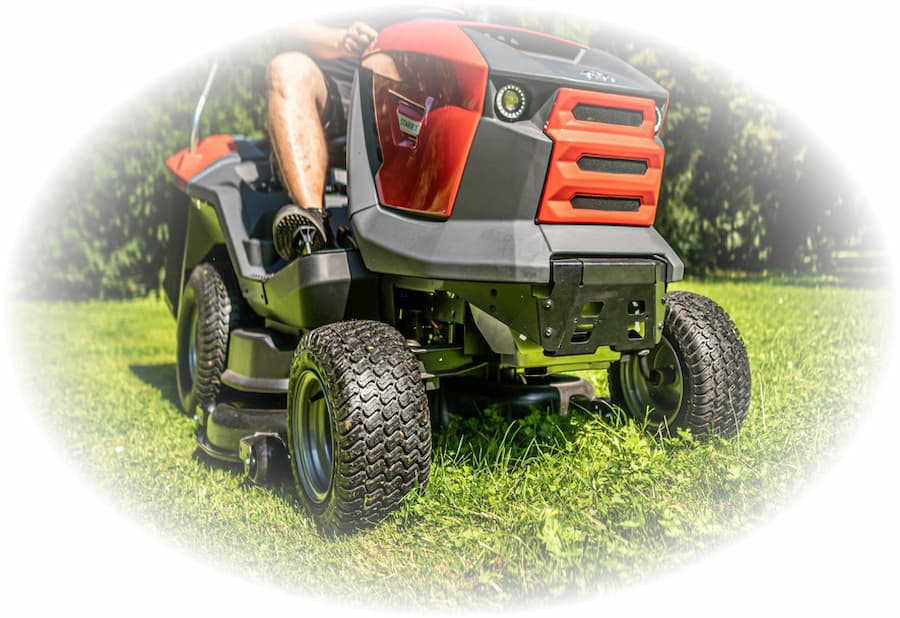 We offer original belts from the manufacturers Continental ContiTech, Bando or SWR. The belts can be used as spare parts for most garden equipment brands such as Stiga, Stihl, Husquarna, Viking, Toro, Kubota, MTD, Castel Garden and others.
Timing and V-belts on lawn mowers and garden machines are among the most stressed belts. High revolutions, frequent shocks caused by bumps, the amount and type of grass, branches or even stones. In addition, let's add minimal space of the mower's drives, constant exposure to dust, dirt, moisture, mud and a lot of heating caused by the engine and slipping of the belt. This is literally a challenge for designers and manufacturers.
Double-Sided CONTI SYNCHROTWIN Timing Belts for Garden Equipment
As for ContiTech belts, each side of the belt is able to transmit the maximum power. The belt therefore does not have a so-called stronger and weaker side like cheap and low-quality ones. ContiTech is the only manufacturer to offer double-sided timing belts in three performance series: SYNCHROTWIN Standard, CXP and CXA.
Garden timing belts are most often produced in the STD profile.
The belts enable the transmission of the highest peripheral speeds and achieve low noise and a long service life. They are therefore manufactured from a highly resistant mixture of polychloroprene with glass tension member.
Most often as double-sided timing belts on mowers and small tractors for so-called transverse mowing, where they ensure perfect synchronous movement of both mowing blades - so that they do not collide.
The function of garden belts is also a safety element. When the drive is blocked, the belt is intentionally destroyed without damaging the engine or other important mechanical parts.
Garden V-Belts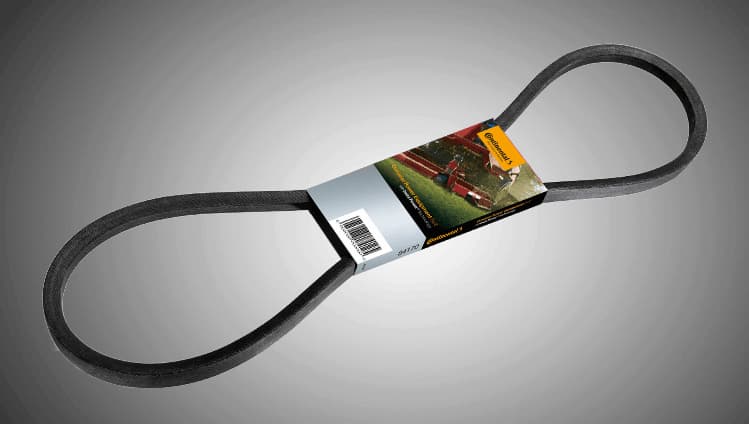 The garden V-belts are among the highest quality, high stress, quiet running V-belts that can be produced.
Garden V-belts are produced in 3L, 4L and 5L profiles.
They are special V-belts made from a high quality polychloroprene compound. They have an aramid tension member that is placed lower, which is advantageous for use on gears with an external idler pulley. They are covered with a special green fabric that enables the slip belt function.
These belts can be used as clutch belts, when the belt is permanently in use. By moving the tensioning device, the engagement is switched on or off and the idling operation is started.
The garden V-belts are also used for main drives, hydraulic drives, mowing equipment drives, drives of most accessories and for traction drives.
Double-Sided V-Belts
The symmetrical design enables the power transmission to be distributed on both sides of the V-belt. Each side of the belt thus transmits a maximum of 50 % of the transmitted power of a classic V-belt.
Double-sided V-belts for garden equipment are most often used in the AA/13 profile.
Hexagonal belts, as double-sided V-belts are also sometimes called, are made from a highly resistant mixture of rubber and polyester tension member. They are covered with textile fabric.
In garden equipment, they are mostly used on mower tractors for so-called mower drives, in cases where the blades do not overlap or are not in the same plane. Synchronous movement of the knives is then not necessary, slipping and changing the position of the knives is permissible.