Sprockets for DIN 8188 ASA/ANSI Roller Chains (A Series)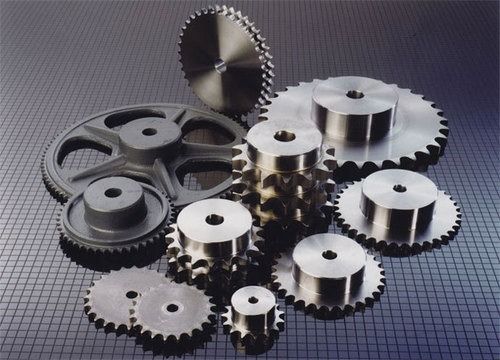 ASA/ANSI (DIN 8188 - A Series) and plate wheels are an essential part of chain transmissions for all types of ASA roller chains - American series (06A, 08A, 10A, etc.).
The sprockets may be simplex, duplex or triplex, depending on the chain type.
Caution
Items in this group are not part of the Eshop. Prices and delivery terms will be provided via email.
Please enter desired item, design and quantity, and you can send queries using the Inquiry form below.
Sprockets Fields of Use
The sprockets for ASA chains (06A, 08A, etc.) are designed for general use in light and heavy industry.
They are used in drives, but can also be used for lifting or transporting material.
Sprockets Material
Steel C43.
Other materials to order.
Sprockets Basic Profile
N - sprocket - 10A, 12A, 16A, 20A, 24A
P - plate wheel (disc) - 04C, 06C, 08A, 10A, 12A, 16A, 20A, 24A
Sprockets Code Description
Example:
08A-1-20-N DIN 8188 (ASA 40-1, 1/2 × 5/16)
| Code Part | Description |
| --- | --- |
| 08A | Type of chain |
| 1 | Simplex |
| 20 | Number of teeth |
| N | With-hub design |
| DIN 8188 | Standard (A series) |
| ASA 40-1 | Chain designation according to ANSI standard (USA) |
| 1/2 × 5/16 | Pitch of teeth in inches × internal width of the chain in inches |
Documents for Download
TYMA CZ Data Sheets
Czech and English (PDF 1.33 MB)
TYMA CZ Catalogue
Czech and English (PDF 3.77 MB)