MULTIRIB CONTI V Automotive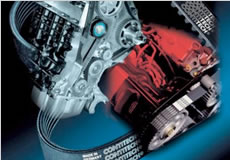 CONTI MULTIRIB Automotive V-ribbed belts.
Warning!! We focus on supplying belts for industrial use. This catalogue is convenient for searching the types of belts according to the type and the year of production of cars. Supplies of V-belts for passenger cars is problematic due to the deadline and minimal quantity.
Separate group consists of the belts for lorries, commercial vehicles and buses, where we have standard sortiment in stock.
ContiTech PIC - Product Information Center
On-line cataloque Contitech Automotive Aftermarket
Downloads: