Bearings and Accessories
Bearings are a basic machine part of machines and equipment. They define the position of the fixed and rotating parts and ensure their mutual rotational movement with minimal friction and transfer the load to other parts of the machine.
The bearings can be radial or axial, depending on their ability to absorb forces. They are further divided into rolling and plain bearings. Depending on the type of rolling elements, rolling bearings are divided into ball, roller, spherical, tapered or needle roller bearings.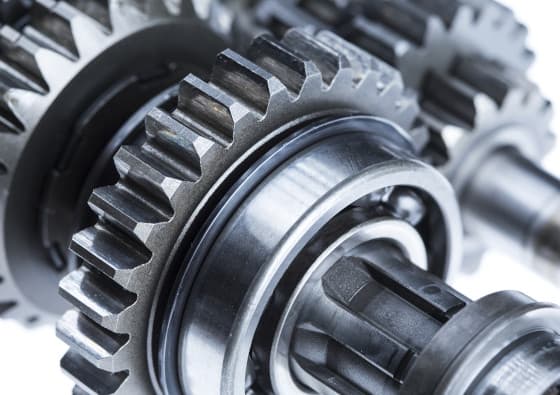 Notice
Our company is not an authorized distributor of any specific brand of bearings, but we are able to offer you bearings from all reputable manufacturers such as SKF, FAG, INA, NSK, Timken, NTN, RHP, Rollway, IKO, SLF, also bearings ZKL-ZVL, bearings for economic solutions IB, CX etc.
Basic Range of Bearings
Ball bearings
Roller bearings
Spherical roller bearings
Tapered roller bearings
Axial bearings
Needle bearings, cages and bushings
Combined bearings
Angular contact bearings, spindle bearings, four point bearings
Hybrid and ceramic bearings, bearings for high temperatures
Stainless bearings, plastic bearings
Sliding bearings, spherical bearings and joint heads
Y-bearings, bearing housings
Freewheel bearings
Bearings Fields of Use
Bearings and their accessories are used in all industries and in virtually all machines, devices and equipment where rotational motion occurs.
They are typically used in motors, gearboxes, compressors and other rotary machines, machine tools, packaging technology, woodworking and single-purpose machines, roller conveyors, conveyors, etc.
Question about the Bearing Category
Do not hesitate to contact us with any questions about products in this category.