Timing Belts Clamping Plates
Clamping plates are used to mechanically fasten the open-ended timing belt to the base of the machine. It is made of aluminum alloy.
Basic types are designed for various profiles and standard widths.
Clamping Plates Fields of Use
They are used in all types of linear and lifting applications.
Clamping Plates Material
Aluminium alloy.
| Parameter | Standard |
| --- | --- |
| Surface roughness | ISO 254 |
Clamping Plates Code Description
Example:
T10-50 for Timing Belt (75 × 80 mm)
| Code Part | Description |
| --- | --- |
| T10 | Trapezoidal T profile in a metric pitch |
| 50 | Belt width in mm |
| 75 × 80 mm | Plate dimensions in mm (width × length) |
Caution
For standard applications a minimum of 7 teeth in clamp is recommended. For use with timing belts with special cords (e.g. HPL), a minimum of 12 teeth in clamp is recommended.
Documents for Download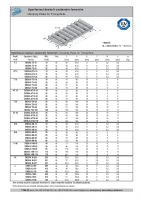 TYMA CZ Data Sheets
Czech and English (PDF 130.33 kB)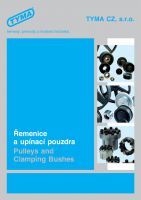 TYMA CZ Catalogue
Czech and English (PDF 3.64 MB)
Manufacturer Profile
The group SIT S.p.A develops, engineers, manufactures and distributes high quality solutions and components for power transmission for industrial applications of excellence worldwide, with the aim of increasing the productivity of its customers' machines and systems. With operations on 3 continents, SIT manufactures pulleys, rubber and polyurethane belts, drive couplings, locking assemblies and a wide range of accessories.
SIT belongs to a large industrial group that dates as far back as 1838. Today, thanks to over 50 years of specific experience in power transmission and a close-knit team of highly qualified professionals, the Group engages in constant technological innovation in order to offer the best application solutions in mechanical power drives.