ESCODISC FIL Composite Series Couplings
The ESCODISC FIL (disc composite) couplings are special flexible couplings. The main part is a special flexible connecting element made of composite material.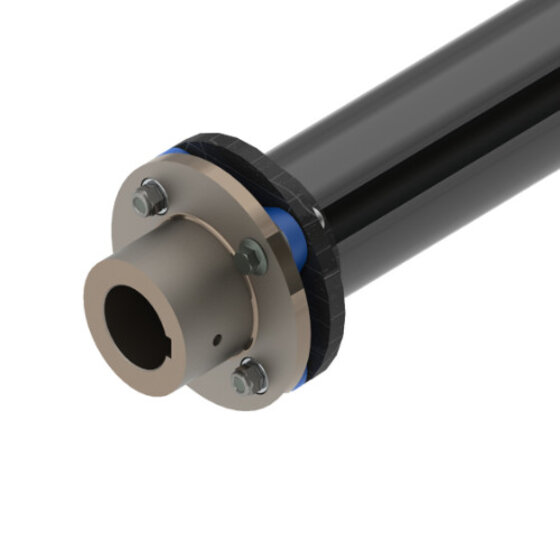 Couplings Construction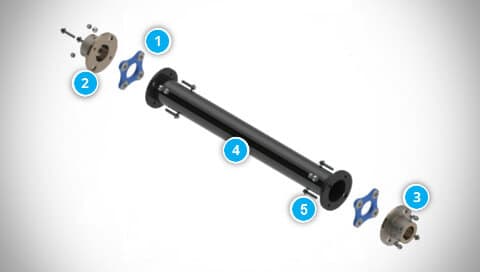 Flexible element (set of discs embedded in polyurethane)
Left stainless steel hub
Right stainless steel hub
Spacer made of composite material
High strength bolts
Couplings Fields of Use
ESCODISC FIL shaft couplings are used to connect motors and gearboxes with long distances.
They are most often used in cooling equipment and cooling towers in power plants, heating plants and gas plants.
Couplings Advantages
High strength, rigidity
Extreme corrosion resistance
Resistance to weathering and ultra-violet radiation
Documents for Download
Question about the Shaft Coupling Category
Do not hesitate to contact us with any questions about products in this category.
We also provide design and calculation of transmission components, including shaft couplings. In the case of your interest in this service, use the detailed Transmission Drive Design Form.
Shaft Coupling Manufacturer Profile
By developing, designing and manufacturing gear and disc types couplings for the entire industrial market, ESCO Couplings has become a leader of the world's major manufacturer of couplings and is known and recognized by his peers as a specialist in top quality couplings.
ESCO is a family owned and run business specialized in designing, manufacturing, selling and distributing power transmission products and services. ESCO operates in multiple European countries, in China and in India through wholly owned subsidiaries. The group can further rely on a tight-knit network of distributors who promote our brand in more than 25 countries around the world.