Roller Chains (A Series)
It is the most common type of chain. Chains are standardized according according to DIN8188 - A series ASA, ANSI. Standard version is simplex, duplex and triplex.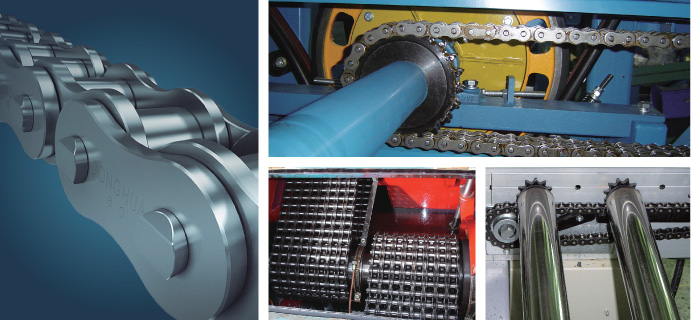 Warning
Items in this group are not part of the Eshop. Prices and delivery terms will be provided via email.
Please enter desired item, design and quantity, and you can send queries using the Inquiry form below.