S05M-0275-09
Timing belt STD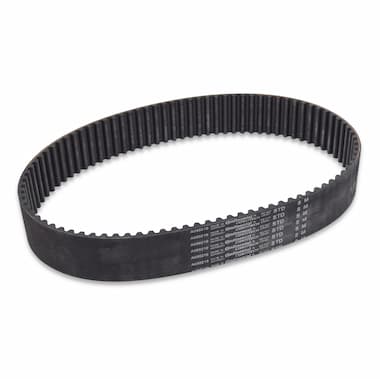 Price for you:
Price without VAT: 7.77EUR
Price including VAT: 9.41EUR with VAT
Catalogue price excluding VAT:
7.92EUR
Belt Parameters
Profile:
S05M
Profile
Multiple belts: profile – no. of ribs. Caution! The number of ribs refers to the number of belt protrusions = the number of teeth on the pulley!
Délka L2 (mm):
z=55
Length L
Li - inside lenght, Lw - pitch length, La - outside length, Le - effective length. Timing belts z = no. of teeth.
Material:
CR
Material
NR - natural rubber, CR, NBR, H-NBR, EPDM - elastomer rubber, PU - polyurethan, ST – steel, SS – stainless steel.
Belt Description
CONTI® SYNCHROBELT STD timing belts "Super Torque Drive" in profile S05M enable economic drive solutions in the lower and middle performace range in well-proven quality. The wide variety of metric profiles and trapezoidal profiles allows very different applications.
Documents for Download
Belt Manufacturer Profile
Japanese company Bando has been a pioneer in the non-tire rubber and plastics industries since their founding in 1906, responding to customer needs with new technology and product development.
Over the years Bando have expanded upon their core business to meet the ever-changing needs of the times, and they now produce a wide range of products. They now serve their customers worldwide from more than 10 countries in Asia, North America and Europe.